I'm a writer and editor. When I first started writing professionally, I wrote opinion pieces for newspapers and magazines, taking up the topics that haunted me when I taught Women's Studies in Calgary at Mount Royal. That's what we called it then. Women's Studies.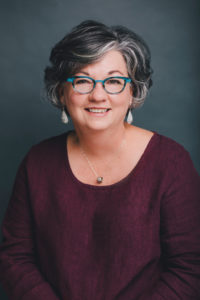 My shift into fiction started with a few creative non-fiction essays. I tried my hand at short fiction and wrote a couple of plays, including The Abortion Monologues. I decided to get better at it and completed an MFA in Creative Writing at the Solstice program at Pine Manor College in Boston. Now, I'm finishing the novel that formed my creative thesis there. I don't talk about work in progress because, in the immortal words of Gord Downie, "no one's interested in something you didn't do." But I will say it's almost finished.
I also offer editing services. I can do various types of editing for you, but will probably send you elsewhere for a pure copy edit. I prefer to take a broader look at the manuscripts I work with to help writers make them the best that they can be.
My latest work is a literary anthology that I edited with my friend and colleague, E.D. Morin. It's called Writing Menopause: An Anthology of Fiction, Poetry, and Creative Nonfiction and includes over fifty contributions from writers all over Canada and the US and even has a few from Europe. Both E.D. and I also belong to the Crabapple Mews Collective, a group of writers helping each other publish great work. In 2015, we helped bring Pelee Island Stories by Tanya Coovadia to life. It is a lovely volume of linked short stories and is available on Amazon. In the world of non-fiction, check out my essay in Without Apology: Writings on Abortion in Canada, edited by Shannon Stettner and published by Athabasca University Press. AU is an open access publisher, so you can download this for free! I keep saying that this is the last thing I will write about abortion, but I've said that before.
Thanks for visiting my site. It's a work in progress, like me.